Ceramic maquette sculpture scanned and rapid prototyped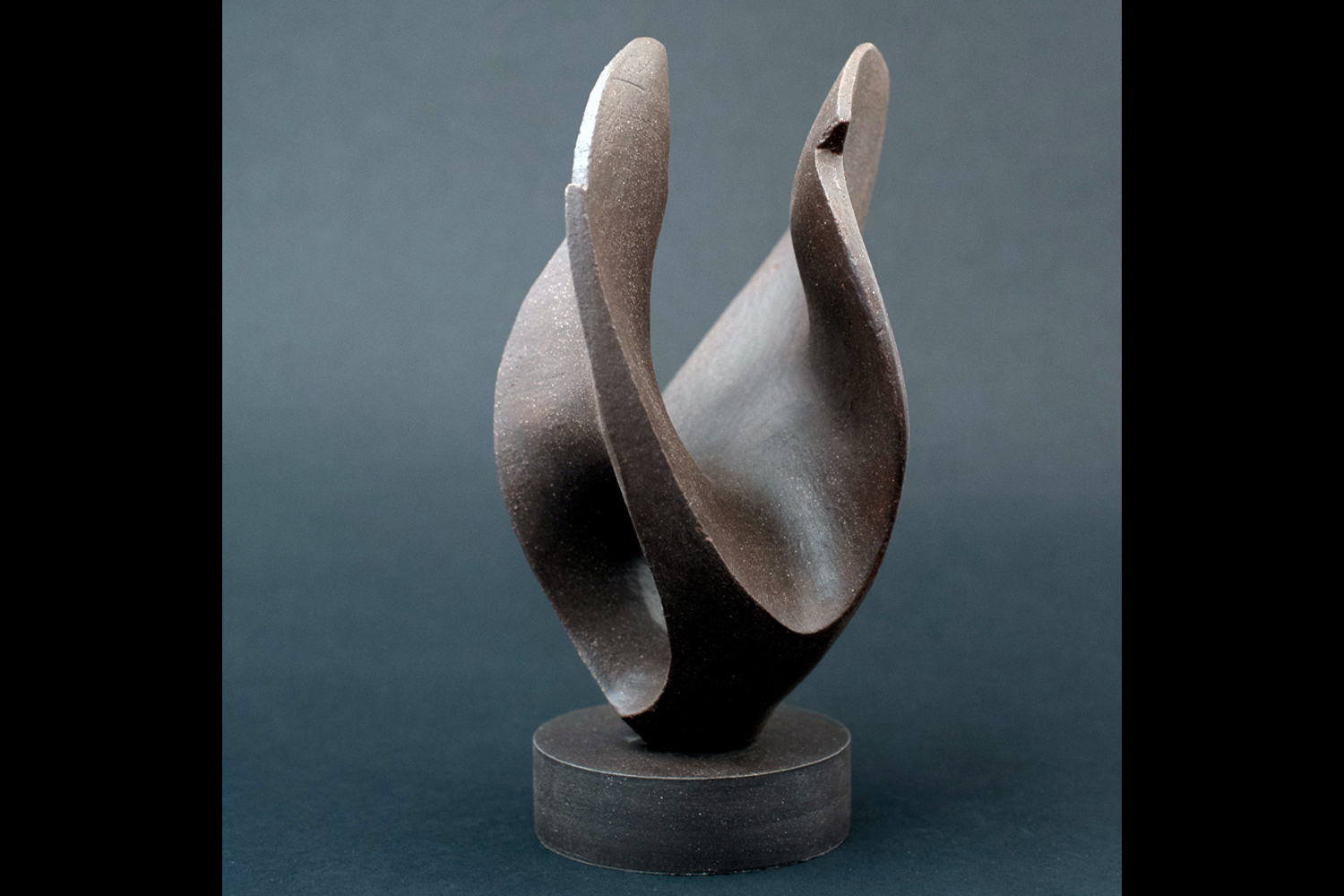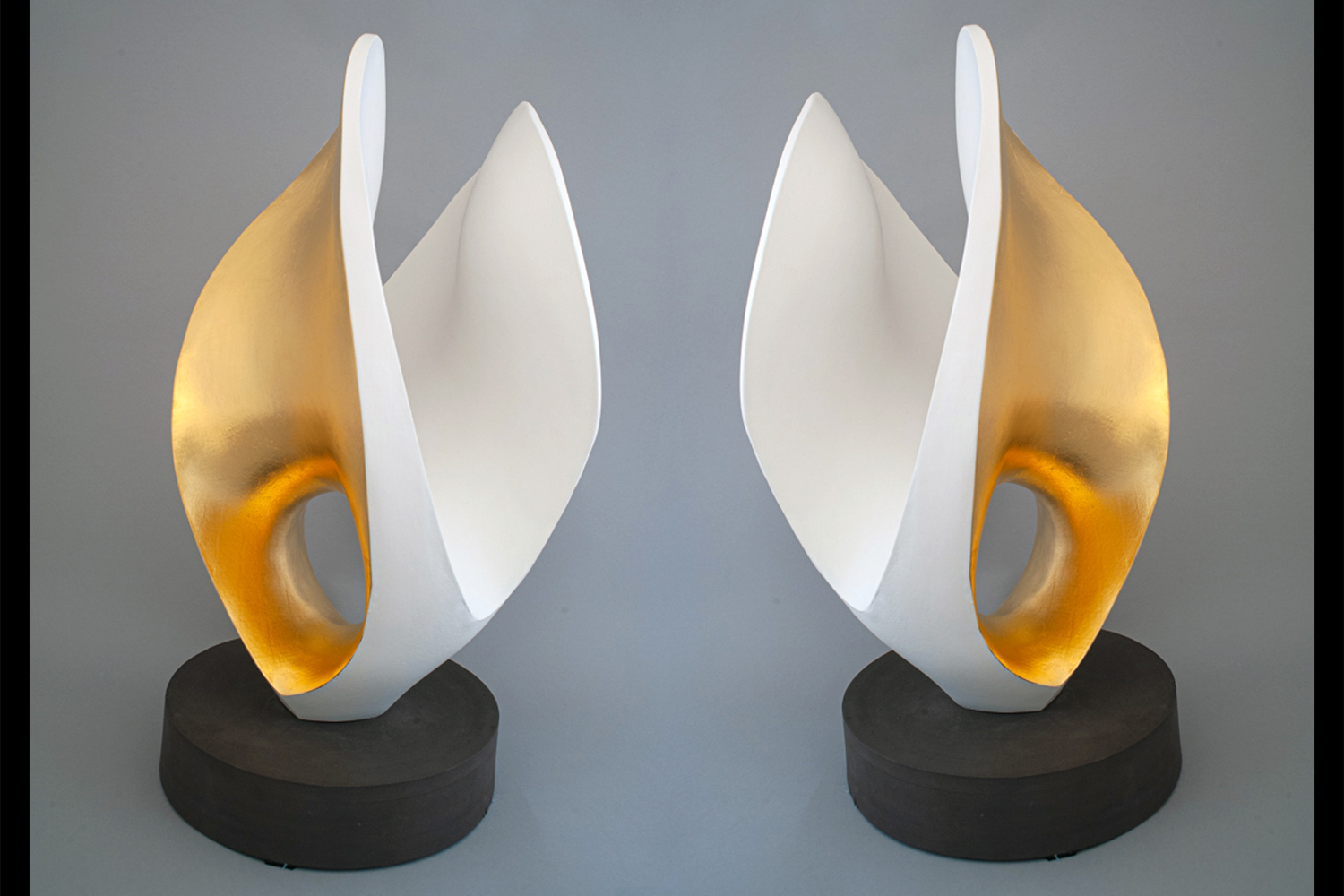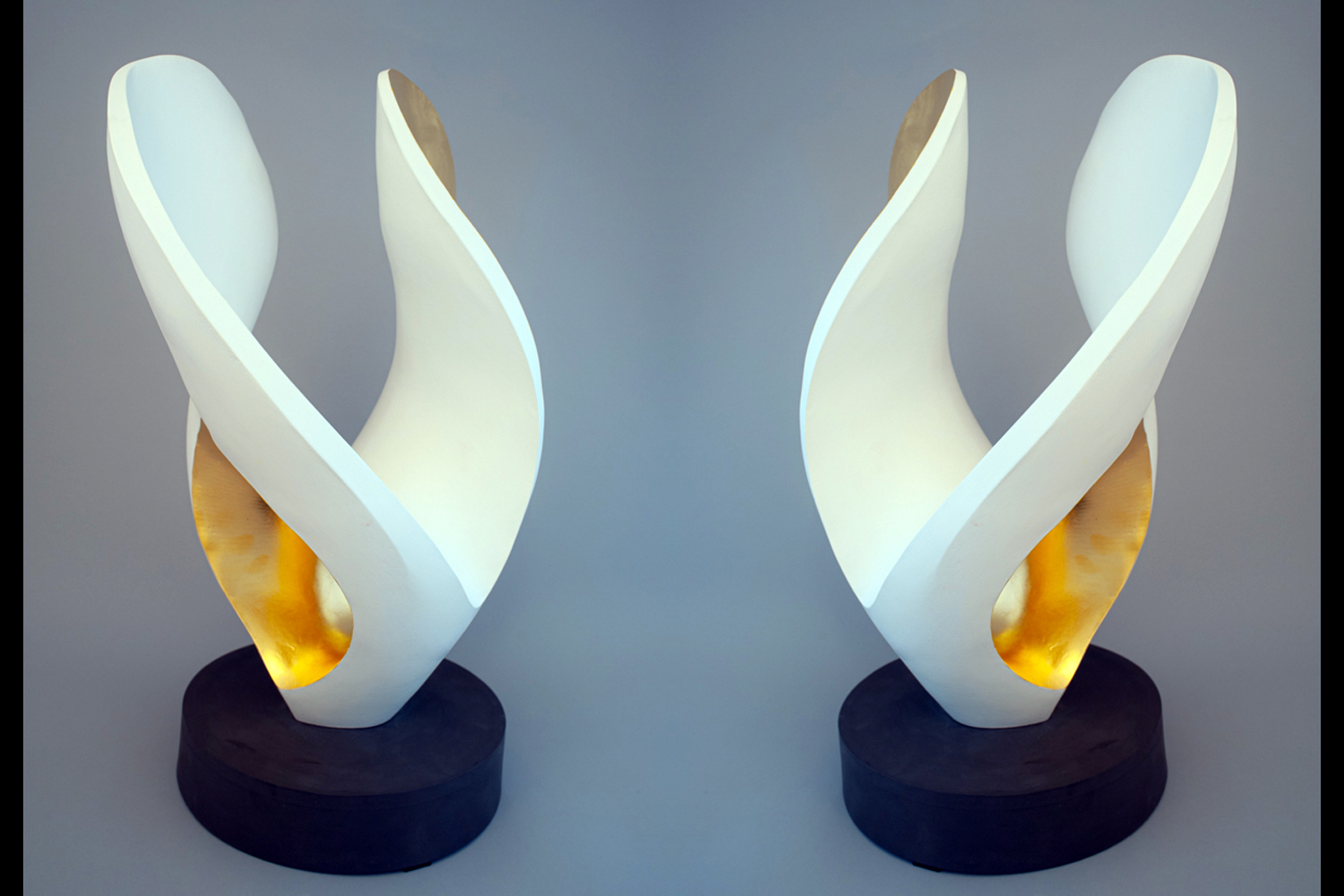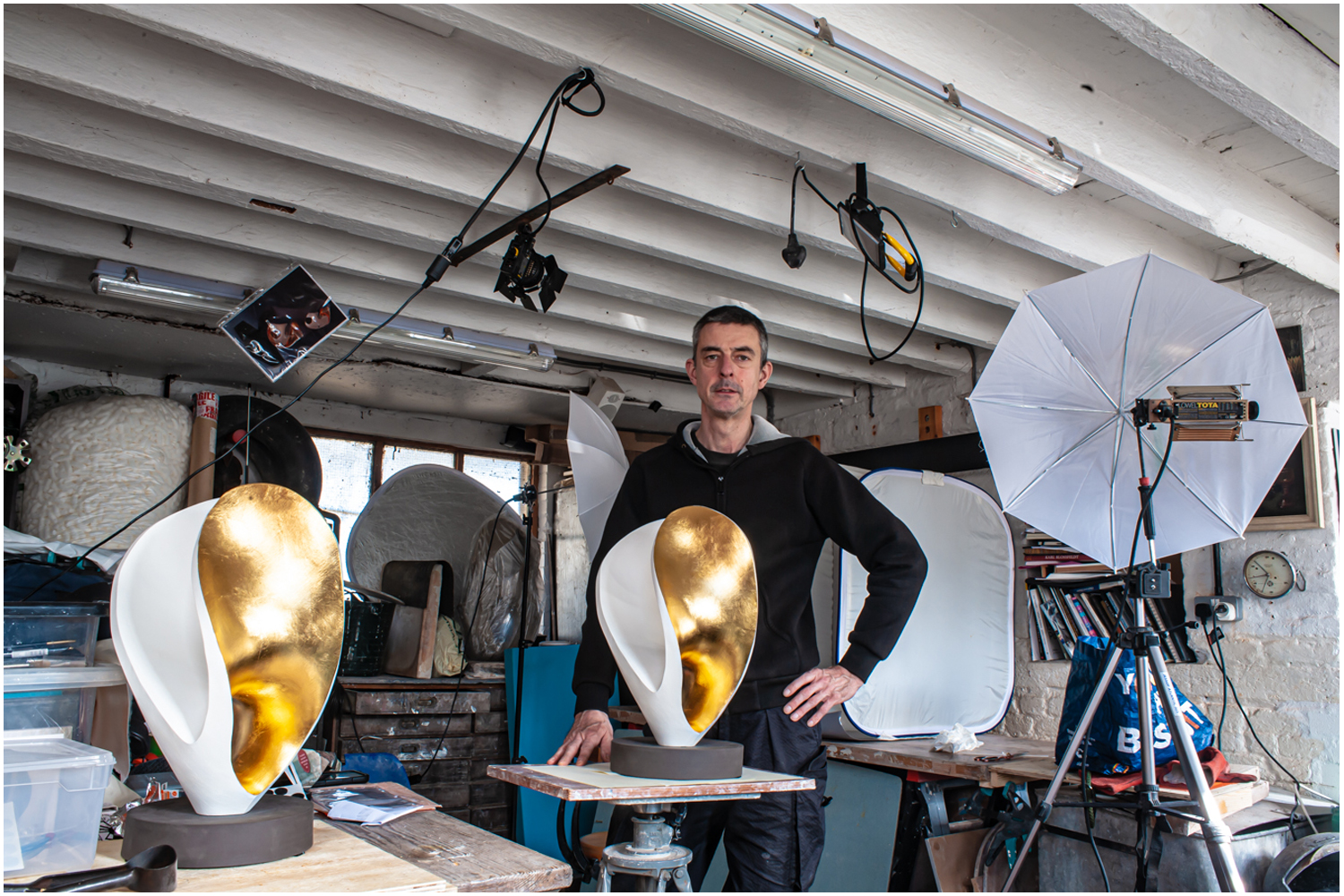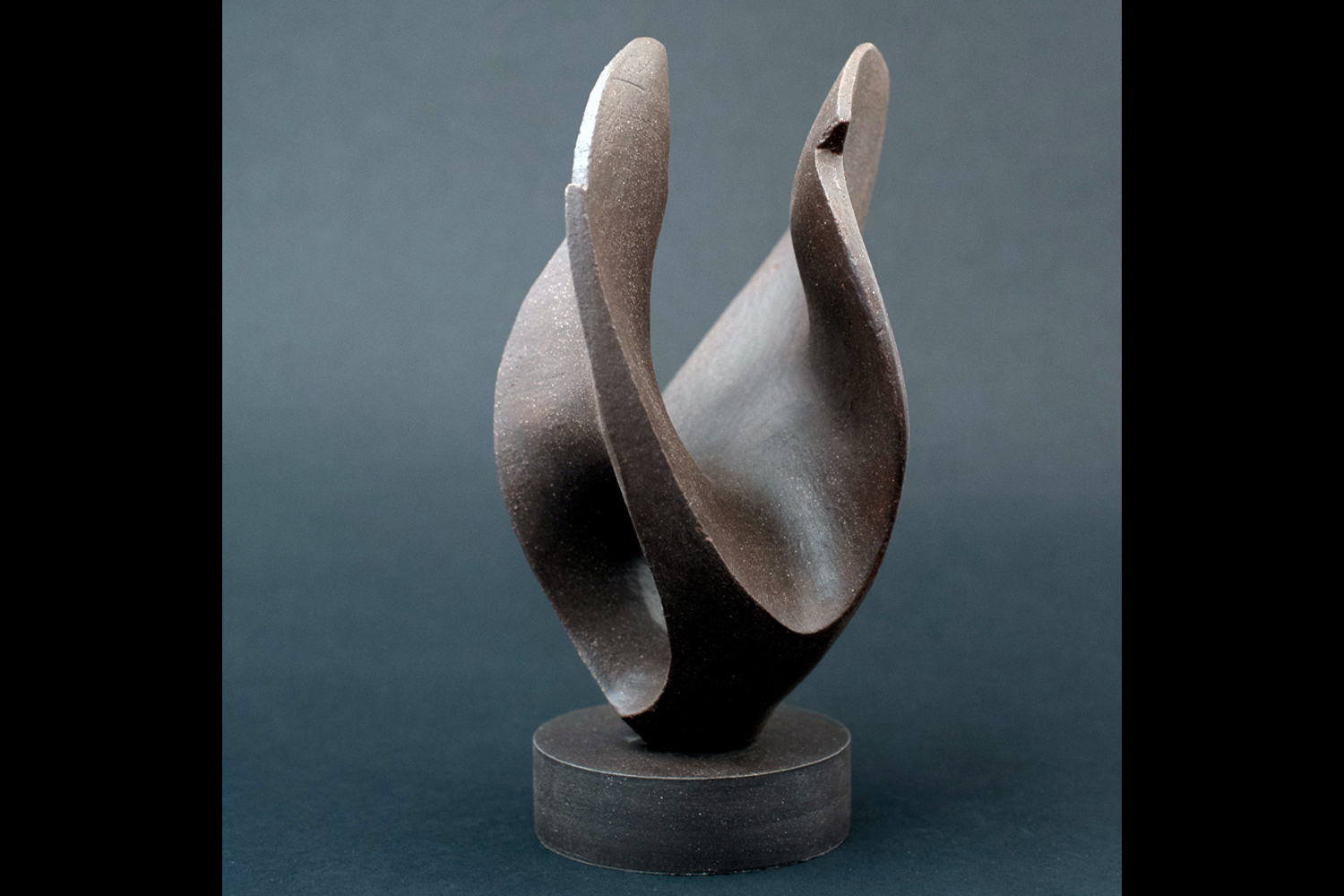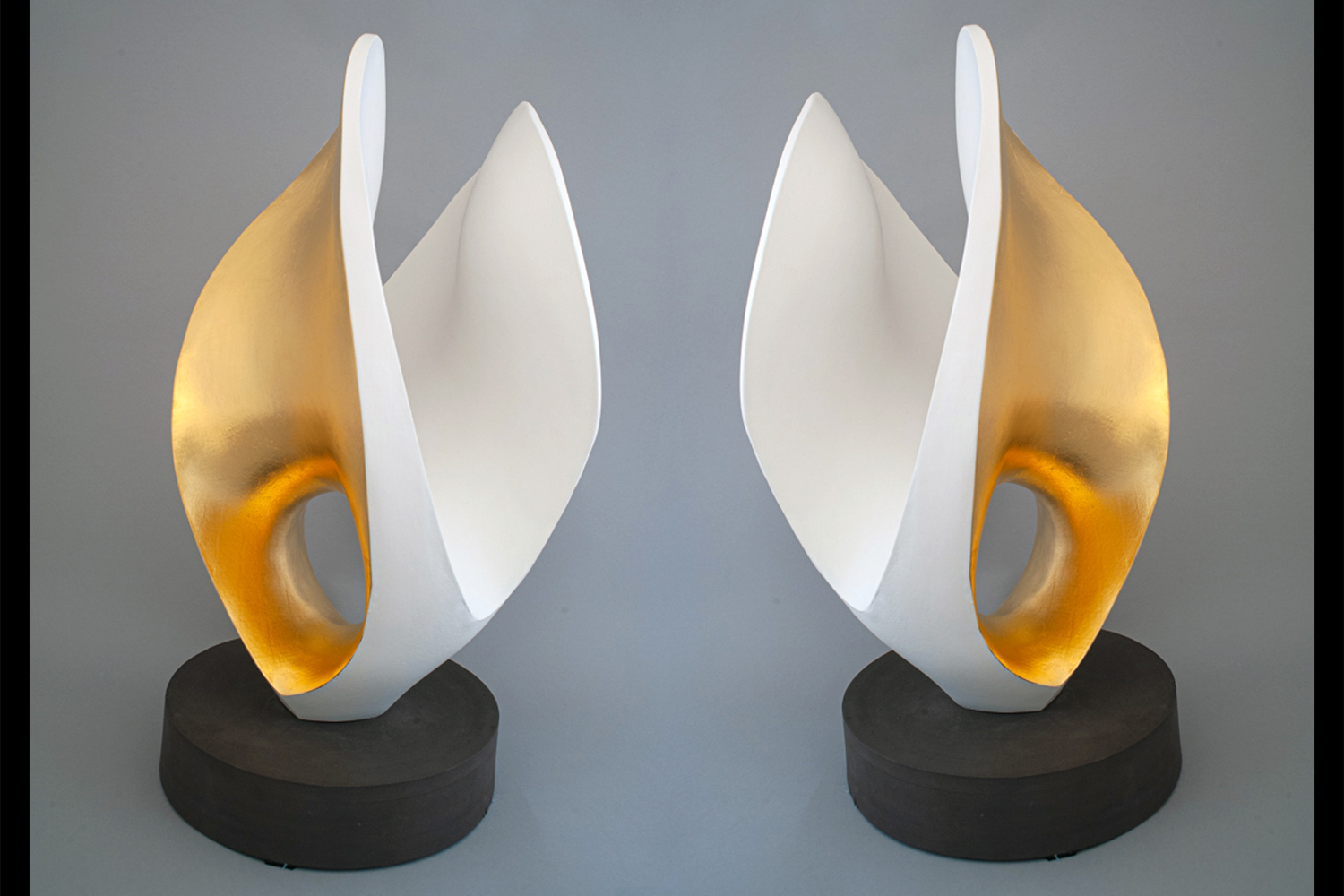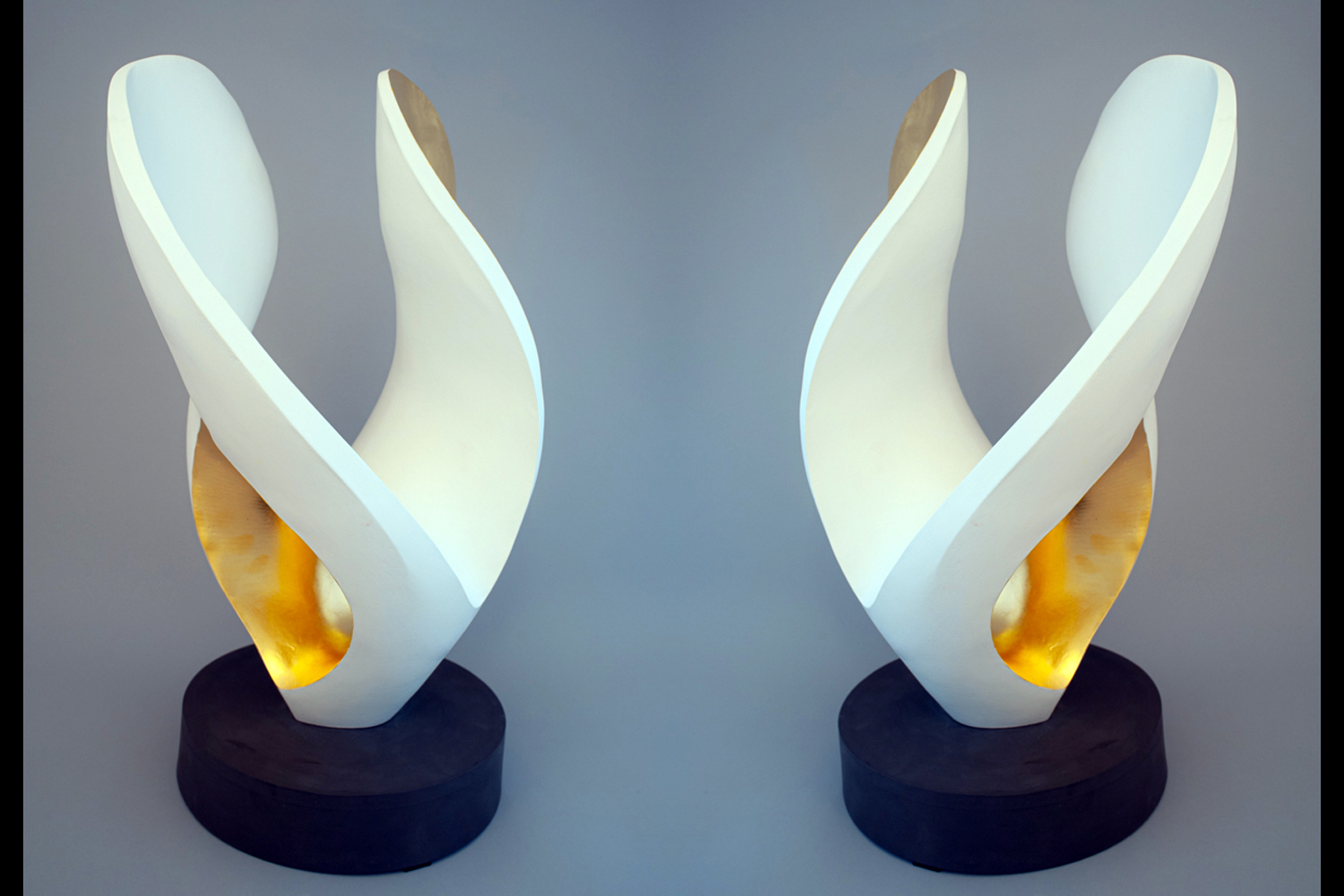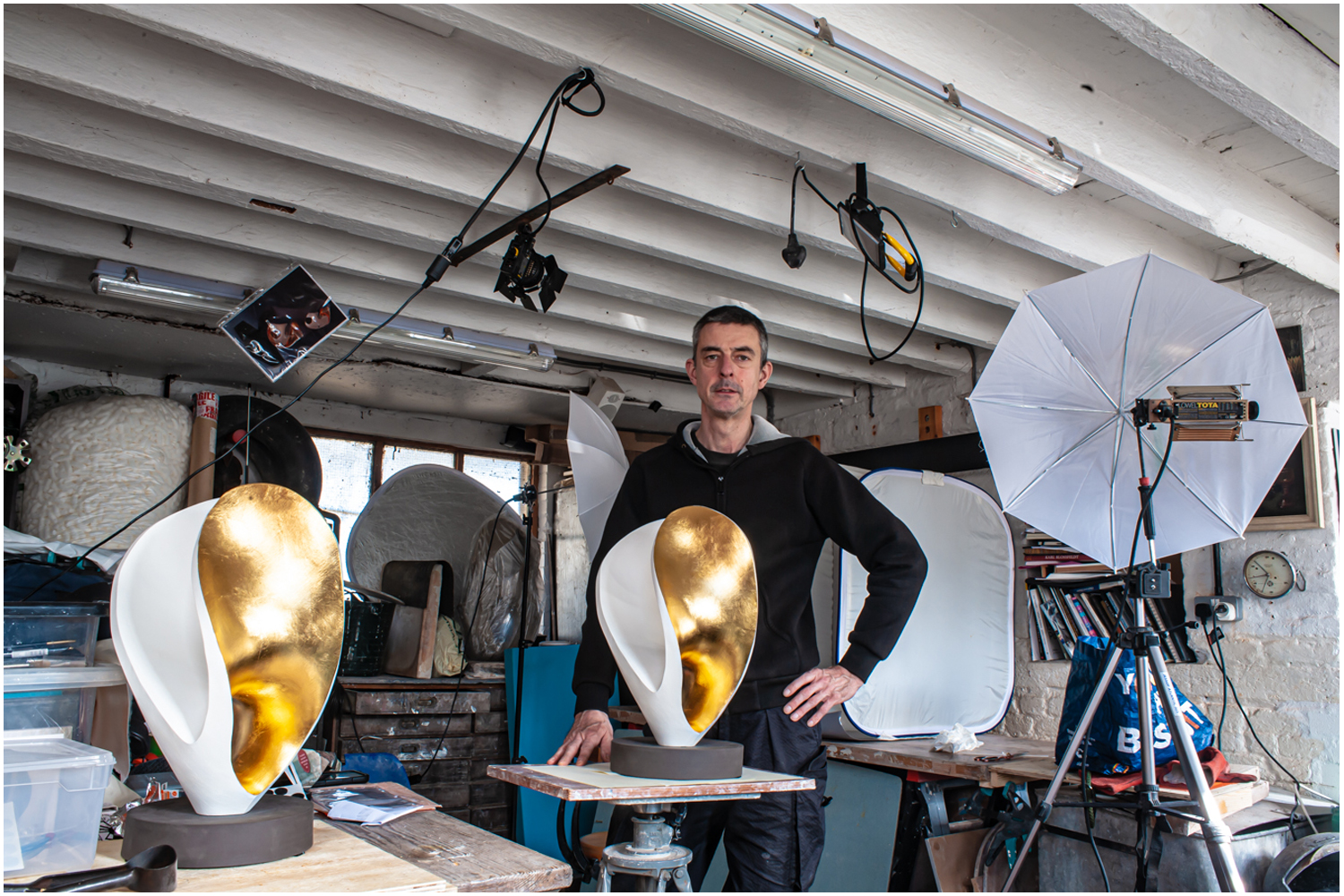 The dark sculpture is the original clay maquette measuring 20cm
The two sculptures are the larger version, 50cm. An identical pair were made in high density durable resin. As used in the automotive industry. Gilded 24ct gold. Client based in Hong Kong. Notches removed as requested by client due to Feng Shui principles.
This project demonstrates the possiblities of having my work reproduced to any scale in different materials.
Depending on your budget sculptures can be in different materials such as resin, printed clay, aluminium or bronze.