Statement
Space, time, material and attention are vital elements in Matt's work. When Matt creates he uses a form of meditative practice to allow himself to be present and attentive to the creative process. He attends to the 'nothing' and allow 'something' to form. This connects him to deep modes of generative force. Just as the Universe holds distinct reflective forms and spaces of dark matter, the forms that emerge in the studio create worlds within worlds.
Matt's forms are honed and shaped to balance aesthetic surface tension with framed spaces. The play between negative and positive shapes is important and I create lines for the eye to dance over, flowing between surface and space, edge and void.
The finishes on his pieces hold and reflect light. A lustre glaze will bounce light while a terra-sigillata surface absorbs light, either dramatically or sensitively, through minimal colour. From earth bound materials to framing space my work explores deep questions of existence, of why there is something and not nothing.
Curriculum Vitae
Matt Sherratt trained at Loughborough College of Art & Design graduating in 1992 with a First Class BA Hons Degree in Ceramics. In 2004 he gained an MA in Ceramics & Glass at the Royal College of Art. He has been resident artist at the National Portrait Gallery and South Hill Park in Bracknell, and taught at the City Lit College in Covent Garden London for over ten years. He has recently made another move from N Wales to Cheshire where he is now settled.
Find out more – get in touch with Matt Sherratt.
Exhibitions
London Art Fair Jan 2016
Collect Saatchi Gallery 2016
David Linley – April 2015
Rizon Jet Private Jet lounge Biggin Hill – Sept 2014-March 2015
London Art Fair – Jan 2015
Lisa Norris Gallery Kings Road – Dec 2014-March 2015
The Decorative Fair Battersea – Oct 2014
A British Continuum 20th – March 28th May 2014 (The Lloyds Club in connection with Brouse and Derby Gallery)
London Art Fair – Jan 2014
Why we are here – A collaborative experimental project with two other artists, Painter Lisa Carter and Film and Sound Artist Simon Proffitt funded by the Arts Council of Wales. North Wales. – Oct2014-Jan 2014
Strand on the Green – Solo show in Chiswick curated by Ben Swift – Oct 2013
20/21 International Art Fair – The Royal College of London – May 2013
The Decorative Fair Battersea Park, London – 23rd-28th April 2013
Shadows and Light – Ruthin Craft Centre – Dec 2012-Jan 2013
Vanguard court Studio exhibition – Jun 2011
Morley College tutor exhibition Morley College London – Jan 2011
Vanguard Court Studio exhibition Camberwell London – Dec 2010
Sue Machado Gallery Warwick – Jun 2009
Modern Artist Gallery Oxfordshire – Jun 2007
Sara Wiseman Gallery Oxford – May 2007
Why Ceramics? Solo show Arts Council Funded Bracknell Gallery – March-April 2007
Blind Art London – 2006
Ceramic Art London – May 2005
Royal College of Art – 2004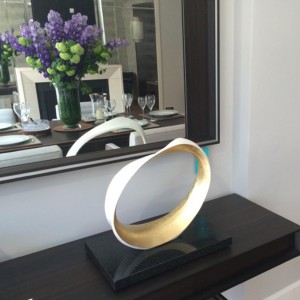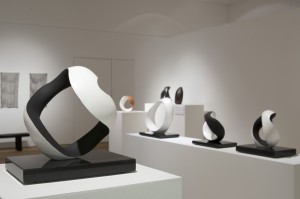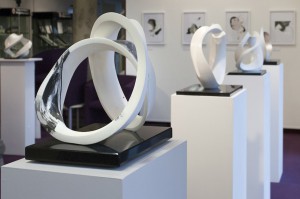 Current Employment
Full time maker in Cheshire
Tutor at City Lit for summer schools
Membership
I was selected as a member for Design Nation. They support 'Britain's most talented designers' to make contacts and links between designers, makers and industry. www.designnation.co.uk
Previous Employment
City Lit, Covent Garden, London
Tutor for various ceramic courses
Oxpots, Oxford
Tutor for blind and partially sighted students.
Camden Arts Centre, London
Part time tutor for Camden Arts centre teaching adults and children's half term workshops
Greenwich Community College, London
Tutor for Raku workshops in the summer term.
Ceramic artist at South Harringay Primary School
Visiting ceramic artist for various projects over the past 3 years. These projects have involved both children and parents. The work made includes bird boxes, ceramic plaques to decorate school entrance and a Henri Rosseau inspired mural. These projects have been documented and published in Ceramic review.
Artist in residence at South Hill Park – Aug-Dec 2004-06
Ceramic Artist for South Hill Park Arts Centre. This post came with ceramic studio and part time teaching to both children and adults. I was awarded a £9,000 art council grant to develop new work. At the end of this post I had a solo exhibition in the Bracknell gallery.
Artist in residence at National Portrait Gallery – Sept-Feb 2004-05
Ceramic artist for project 'Reaching Out, Drawing.' I worked in collaboration with Harringay Education Services. I taught both children and parents to produce ceramic sculptures about the family using paintings from the NPG for inspiration. The outcome was a high profile exhibition of the project at the National Portrait Gallery for 4 months called Family Faces.
Education
Royal College of Art MA Ceramics and Glass – September 2002-June 2004
Loughborough College of Art and Design – September 1998-June 1992
Credits
Photos by Dewi Lloyd apart from black and white studio image by Stephen Heaton
Original Web design by Lu Calabria.