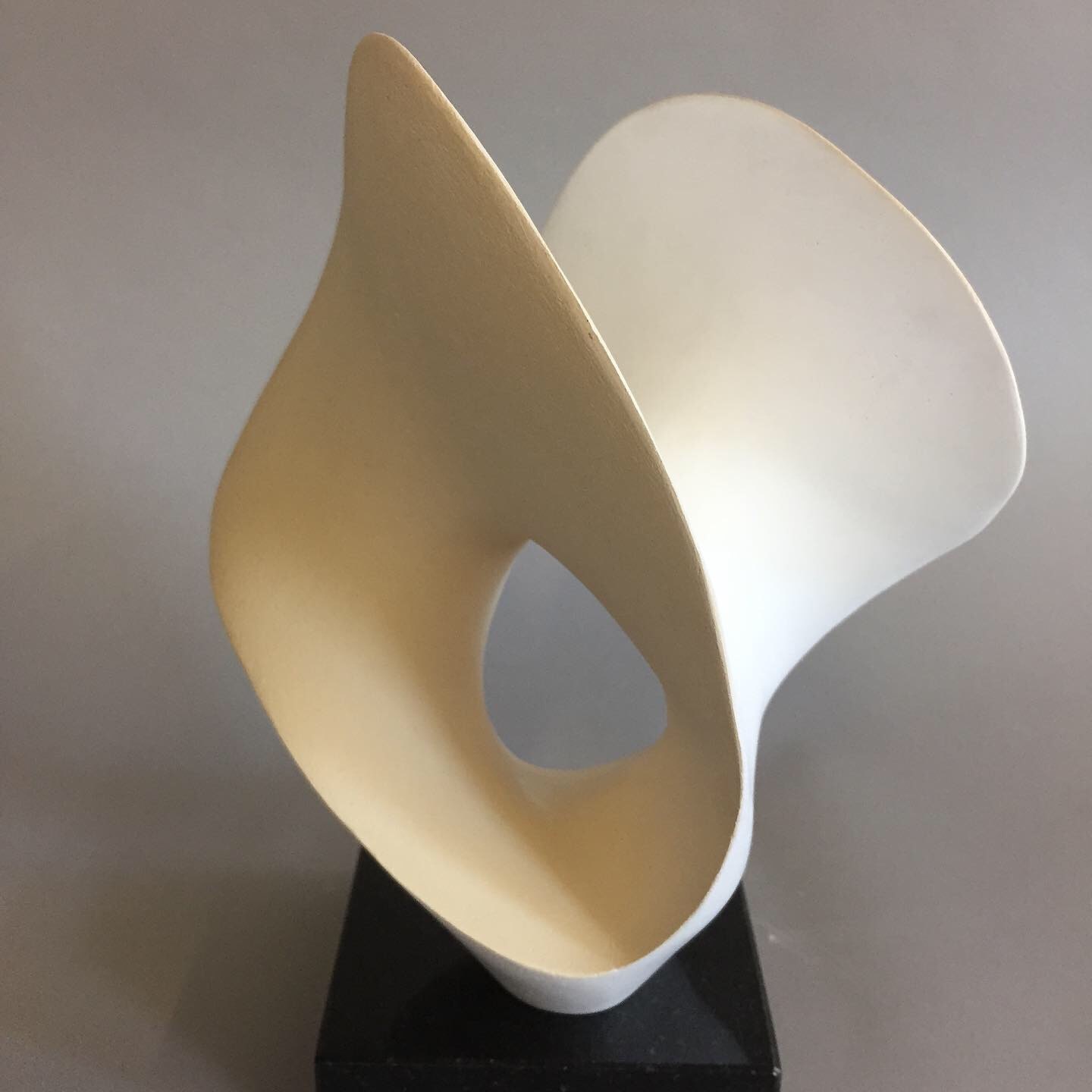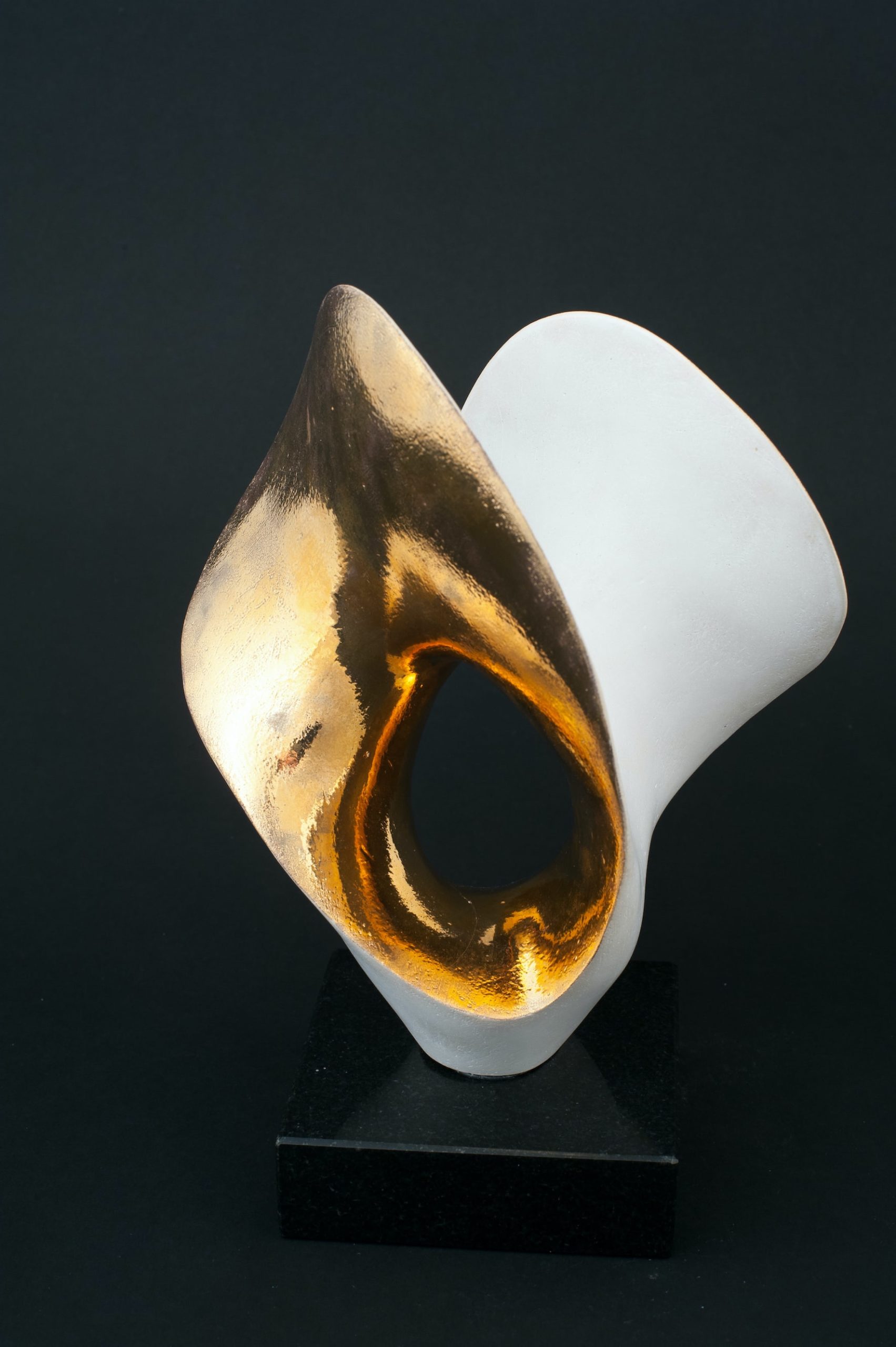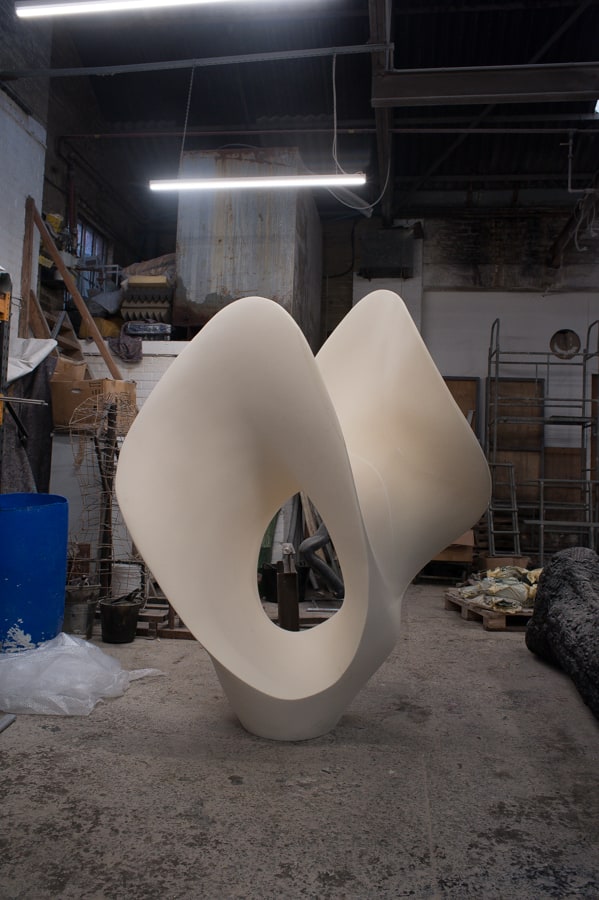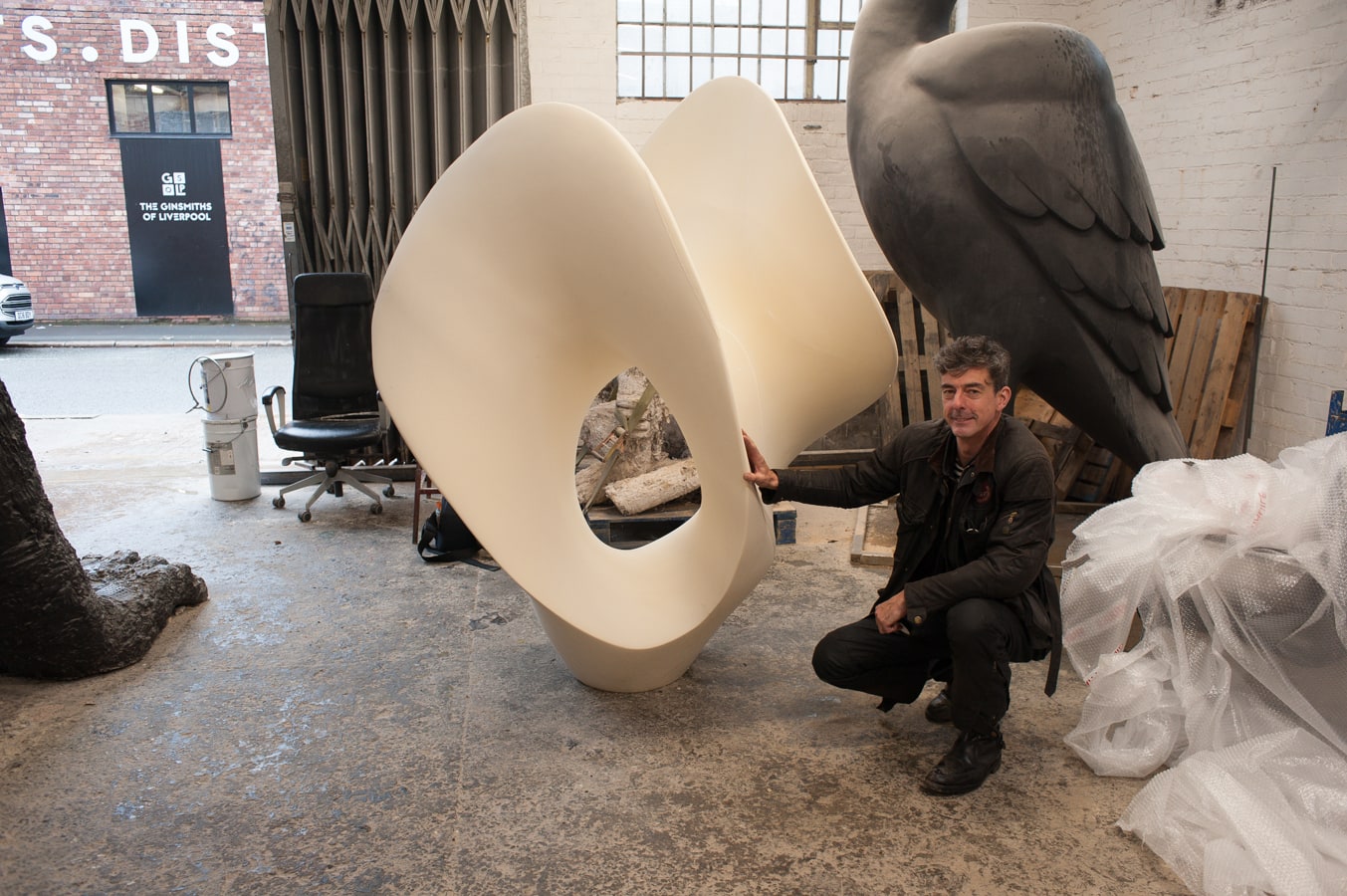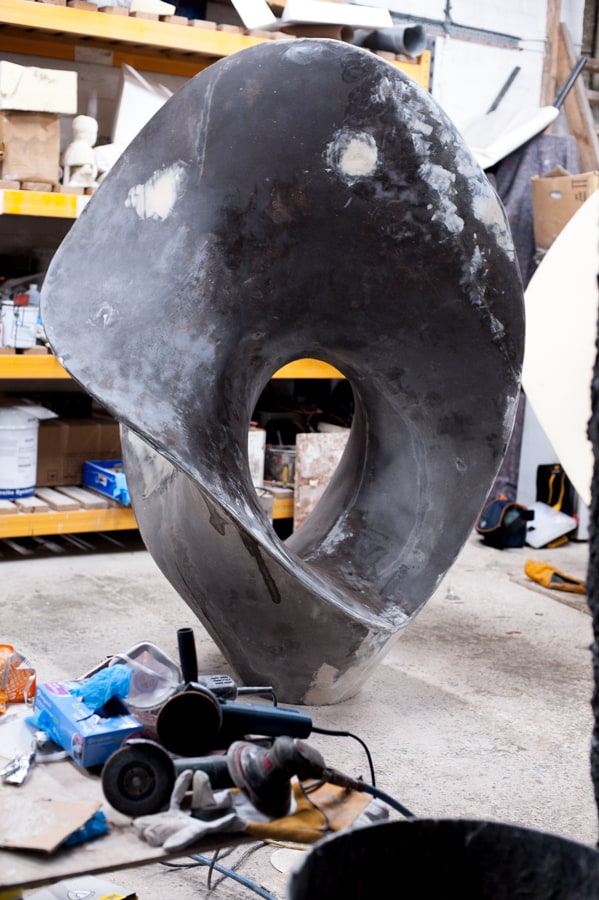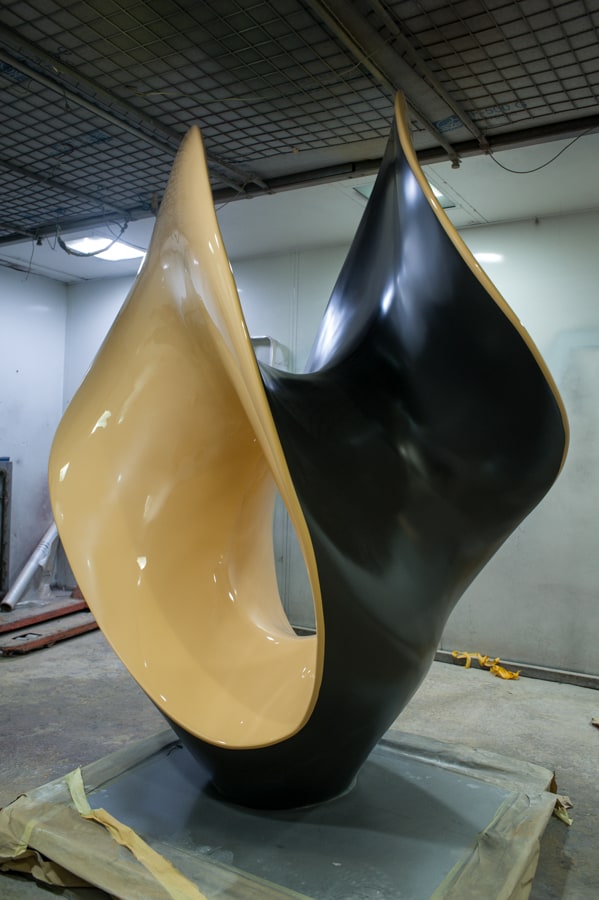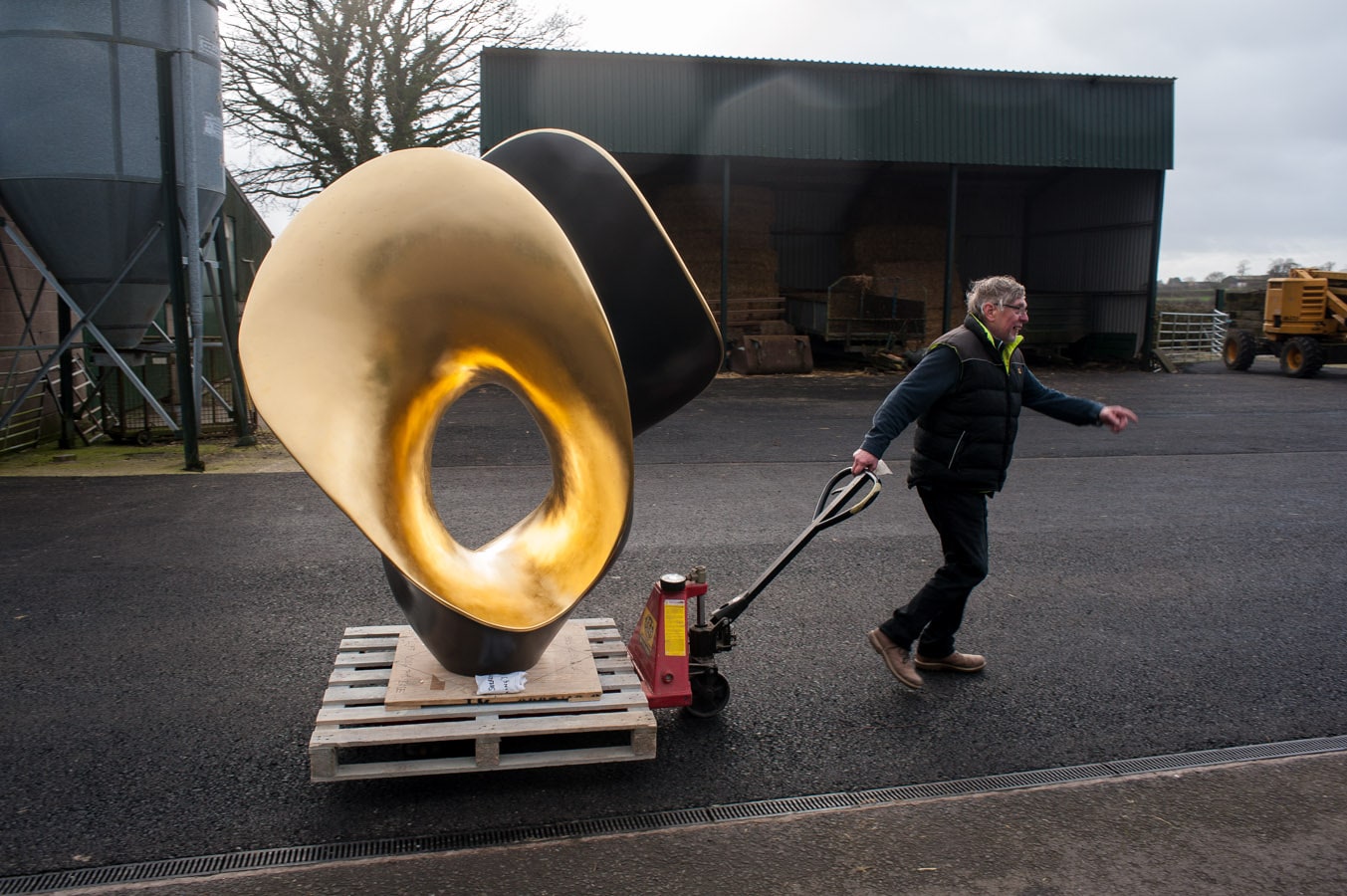 This was a commission to transform a 20cm clay maquette piece into a 2 metre sculpture to form the centrepiece in the Grand Plaza Martini Bar of the Celebrity Apex Cruise Ship.
Celebrity Cruises sought out designers who were new to the cruise industry, because they wanted to ensure every aspect of Apex would be a departure from traditional thinking about cruising. So they employed the team of Patrick Jouin and Sanjit Manku.
The images above show the transformation stages:
Original clay maquette low fired and ready for glazing
Original maquette with gold lustre 20cm high
Large sculpture of maquette now 2 metres high
Large sculpture 2 metres high ready for casting in plaster.
Fibre glass sculpture with coloured resin.
Fibre glass sculpture sprayed with two tones. Matt burnt umber and gloss pale yellow ready for gold leaf
Completed sculpture gilded with 24ct gold and getting ready to pack for Celebrity Apex cruiseship.
The sculpture is now installed … picture to follow soon!